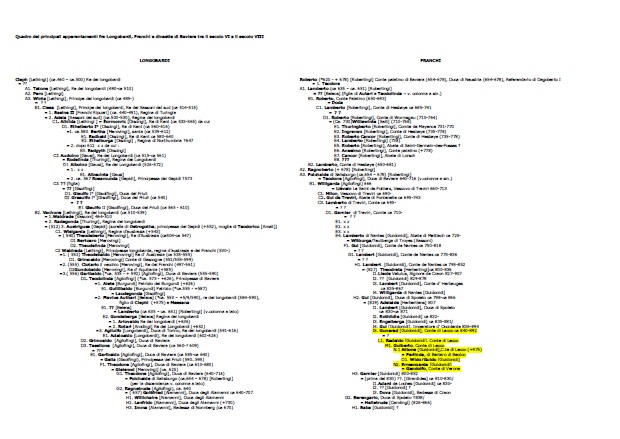 In A.D. 774 Charlemagne conquered the Lombard Kingdom, after he had defeated and banished the last Lombard king, Desiderio. Charlemagne acquired the title of "king of Lombard and Frank people" and, in A.D. 800, he also became emperor.
After his last descendants died, the imperial crown passed into the hand of a family whose members were called Guidonidi. Among them, there were the Counts of Lecco, who dominated the lands of the valley of the Adda river till the A.D. 975 when Attone, the last Count, died. In that year the valley was divided in two parts, physically separated by the Adda river and assigned to different authorities: the lands on the eastern side, nowadays called the St. Martin Valley, became properties of the Curia of Bergamo; the lands on the western one, called Brianza like the mountain overlooking that region, became properties of the Martesana District. After those events, the Comacina lost its identity definitively.
On the left, the main relationships between the Lombard royal families and the Frank ones. The Counts of Lecco are highlighted in yellow (to enlarge, click on the image).